WE HAVE BEEN OPERATING ON THE CONSTRUCTION MARKET FOR 30 YEARS WE HAVE BEEN CONDUCTING DEVELOPMENT ACTIVITY SINCE 2009. AS A DEVELOPER AND GENERAL CONTRACTOR WE HAVE CONSTRUCTED NUMEROUS RESIDENTIAL BUILDINGS IN WARSAW AND RZESZÓW.
CURRENTLY WE ARE IMPLEMENTING THE SECOND STAGE OF A LARGE INVESTMENT PROJECT DWORZYSKO PARK IN RZESZÓW.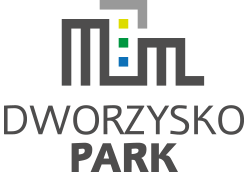 Only 5 km from the center of Rzeszów, in the vicinity of Science and Technology Park, among green areas, a comfortable housing estate with modern architecture is being built.
DWORZYSKO PARK is a new investment of BESTA company located at Technologiczna street in Rzeszów. The name of the estate refers to neighboring green areas and the Science and Technology Park DWORZYSKO, which attracts investors and entrepreneurs and offers new jobs.
Unquestionable advantages of this location are: quick and easy access to the center and other districts of the city, and connection via the highway to economic zones in Jasionka and Rogoźnica.
The estate consists of 4 modern buildings with underground garage halls, green areas and playgrounds. The project takes into account the residents' needs for comfort and convenience.
Varied layout and size will satisfy different tastes and needs. For the convenience of residents, commercial and service premises are planned on the ground floor.
The investment is characterized by a well thought-out modern development, and large space with green areas. Traffic within the estate will be limited. Green alleys are planned along the buildings.
INVESTMENTS REALISED IN WARSAW AND RZESZÓW